The number of people relying on the Internet to establish their personal or corporate web presence has never been this high. Naturally, website hosting is bound to come into the picture, and this is an area that has been receiving more emphasis lately for various reasons. It is a core website management aspect that cannot be ignored.
Once you have chosen your domain name and got it registered, next you should think about exploring the different methods and ways you can get your site hosted. Like most things though, it can be a challenge trying to settle for a web hosting company. This is accentuated the more by the promise by every company out there to offer you 99.9% uptime, knowledgeable support, and unlimited resources.
When it comes to website hosting, basically there are five types of hosting:
Shared hosting
Dedicated hosting
Cloud hosting
VPS hosting (Virtual Private Server)
Reseller hosting
For the purposes of this article though, we will focus on three of the most common and which will benefit your small business the most.
Shared Hosting
Shared web hosting means multiple users share one physical server and the allocated server resources. Of all forms of website hosting, shared hosting is the most popular – the kind offered by companies like GoDaddy, BlueHost and HostGator. These are all really great companies but a quick online search will reveal that users around the world have experienced a wide array of problems.
That aside, what makes shared form of hosting so appealing to many site owners? Let's find out!
The thing with shared hosting is that is allows businesses to host multiple websites in one location, which subsequently eliminates issues like increased costs due to server maintenance and staff management. And, perhaps the biggest catch has to do with the price. Shared hosting is no doubt cheap, as cheap as even $2 a month.
Reduced costs coupled with the elimination of website management issues and technical support (which comes as part of the package) explains why this is such a tantalizing prospect.
Like anything with its strongpoints, there are always associated pitfalls – the part they don't tell you about when dangling the carrot; the part you don't see because you are so keen on the 'unlimited bandwidth', 'unlimited email accounts', 'unlimited sub-domains', and all the sweet little marketing goodies.
When it comes to shared hosting, the providers are its Achilles' heel. Overselling and under-delivering is a very common issue.
The Pitfalls
One of the most glaring issues has to do with the reduced security levels. Sharing the server with hundreds or thousands of hosted websites will always pose security concerns. If you have ever had a website hacked, or know someone who has, then you will know this can turn into a real nightmare as you watch your business crumble in ways you didn't think possible. Security flaws can be triggered by several causes, including an administrator doing something as basic as routine server maintenance or a rogue script hosted on the same server.
Then comes the issue of website and IP blacklisting. If someone on your shared server is engaging in malicious activities like spamming, this could lead to the blacklisting of the entire IP address. There are instances where spamming activity has led to the blacklisting of the hosting company's servers by one or more major e-mail providers. In other words, you cannot even send the most routine e-mails which just about renders the account(s) useless.

Despite what you may hear, shared hosting will always have limited of bandwidth, CPU and disk space, unless of course, you are willing to fork out more if you surpass your allotted amount. These plans are set in such a way that it's hard to exceed your bandwidth based on the number of hits, but should traffic be kind to you (that's what we're all after, right?), you may wake up one morning and find a message that reads: 'This site has exceeded the allotted bandwidth'. At that point, you will know why they charged you that $2 for it.
We cannot talk about shared hosting without mentioning reduced server performance and increased response time. With everyone on the network sharing the same hardware resources, it leads to a lot of traffic generation which can cause an overload on resources such as bandwidth, CPU or memory. This, in turn, will lead to slow response times and page load time – chances are you have experienced this if you are on shared hosting; something you clearly don't experience on a properly configured dedicated server because all the resources are yours and yours alone.
Adding insult to injury, custom modules and programs cannot be installed on the server which you may need to run your own site and scripts. The company (hosting) administrators are responsible for the server maintenance, and this restriction may cause you problems when you need a module for your scripts that is not installed.
Dedicated and VPS Hosting
Dedicated website hosting has the resources and capabilities of an entire server dedicated to you and you only. This is the kind of hosting now that will guarantee you enough bandwidth, CPU cycles and memory to support massive traffic levels.
With so much power at your disposal, dedicated hosting performs better and is more secure than shared hosting plans.
It comes at a cost, however, and this could range between a hundred and a couple of thousand dollars. For most small-to-medium sized businesses, this is not an option.
VPS (Virtual Private Server) web hosting offers similar benefits of dedicated hosting but at a fraction of the cost, starting as low as $10. With a VPS, you are allocated a "slice" of a dedicated server that you are responsible for managing.
Dedicated and VPS Web Hosting is the Best Choice for Growing Businesses
Sharing a server with other clients means you run the risk of not having access to the server resources you require because it's being used by other people's websites. Your site may lack the resources to stay online, particularly when it's being bombarded with traffic.
With dedicated and VPS (Virtual Private Server) web hosting, however, these problems are highly unlikely when the server is configured properly. No longer will your site be denied the resources it needs to handle high volumes of traffic and user interaction. No longer will you have to worry about your site going down or being unreliable, even temporarily, just because a bunch of other customers are overloading the server. Even in the case of using a VPS, reliable VPS hosts dedicate resources to virtual servers and ensure that any hardware resources that are shared are also monitored and shared fairly.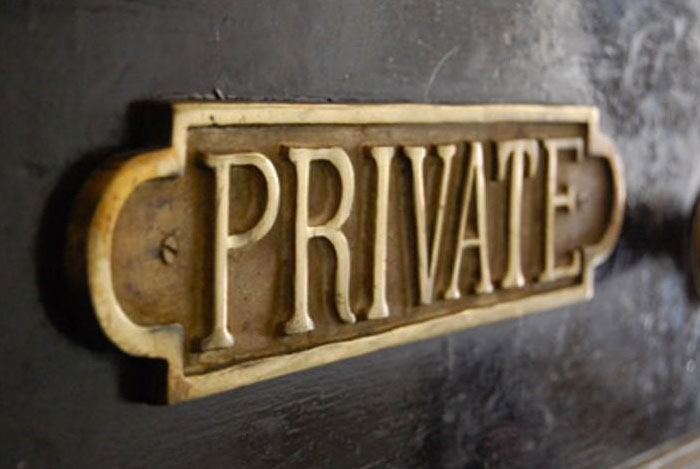 One of the greatest strengths of both dedicated and VPS website hosting is security. With these servers, you will be in a position to control the security and the programs you install. And, given you are the only one on the server, you stand less chance of getting viruses, malware, or spyware that can wreak havoc on systems.
Another benefit of dedicated and VPS web hosting is performance. Many businesses, from small to large, have complained of huge losses as a result of just a few seconds of downtime attributed to an overloaded shared server. Dedicated and VPS hosting ensures you have dedicated hardware resources, whether your website handles massive traffic on a daily basis or you need fast page loads.
Striking a Balance
The great thing about a virtual private server is that it might just help you in cutting costs associated with dedicated hosting while still providing the speed, resources and control at the same time.
So what are we really saying?
With all the different hosting types available, it can be a bit frustrating trying to figure out which is the best for you. Allow us to break it down for you.
You can view shared hosting as residing in an apartment complex. Everyone is in the same location and shares the same resources with the others: the parking lot, the playground, the pool and so on. When you translate this in the context of web hosting, all accounts share the available resources with every account on the server: disk space, memory and the processor(s).
When it comes to dedicated hosting, compare it to owning your own house. All resources are yours to control and access; no other account belonging to someone else resides in your house (read machine). They cannot tap into your resources.
VPS hosting is akin to owning a condominium. You may be sharing some resources on the property, but you are tasked with the responsibility of maintaining your own property and carrying out repairs within the condo. Additionally, the number of residents per building and assigned parking is much less compared to an apartment (i.e., shared hosting). In other words, the memory and CPU may be shared by multiple accounts, but portions of those resources are always dedicated to each individual account at the same time. Thus, a virtual private server is much better than shared hosting in terms of power, flexibility and scalability.
Assume Control or have the Website Managed for Your Business
Dedicated web hosting gives you the greatest amount control and flexibility. There are many things that are not in your hands when you share a server with other clients, but dedicated hosting gives you this control that a growing business needs.
Similarly, VPS solutions give you more control of your hosting plan than shared hosting. Do you need have the server rebooted? Just go to the digital switch on your control panel, flip it and wait a couple of seconds. Want to install something without having to look through approved lists? Your choice.
Don't misinterpret this to mean you are obligated to manage everything with a team of engineers and developers, albeit that is an option. You can opt to have the hosting company manage things for you instead, hence the name managed web hosting.
Don't need server issues getting in the way of other important business tasks? No problem. You can hire the services of a website maintenance company to take the task off your hands. There is a small fee you part with, unless your quest for a hosting company lands you in the hands of a company like Mackmedia Website Maintenance: all of our subscription plans offer Free Managed Hosting! Should you need anything changed, all you need to do is get in touch – any time, day or night – and we will take care of it.
The Bottom Line
Shared web hosting is certainly cheaper than dedicated, VPS or managed hosting, but the sacrifice is performance, security and flexibility. Depending on the needs of your business, shared hosting very well may not be the most cost-effective option or provide the best ROI (Return on Investment)!
When it comes making a business decision regarding website management, you have to make the call on whether to save money and compromise on security or get the best type of hosting with a higher price tag. Avoid the temptation of being lured by outrageous deals offered by many providers, because there is a chance they will fail to deliver. Consider what you stand to lose and if you depend on your website to bring in business.
You can play it safe and save money by opting-in to our Free Managed Hosting that comes with all website maintenance plans. Our plans start at $24/month, and you'll harness the benefits of managed website hosting at a fraction of the cost!